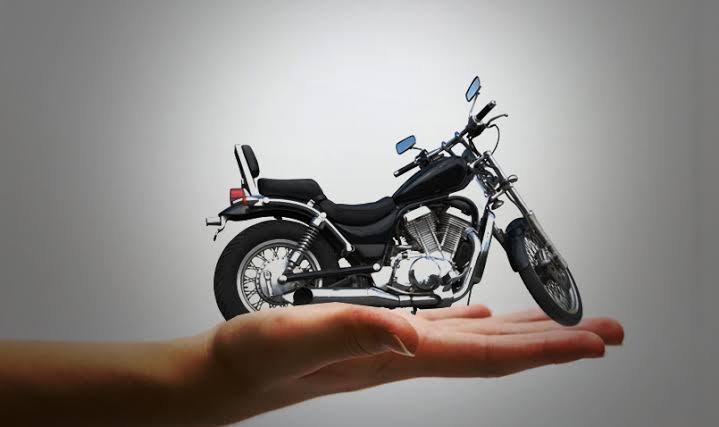 If you use a bike or any other two-wheeler, or if you plan to purchase a new two-wheeler, then you must always remember to have an insurance policy. Any insurance for bike protects you from financial liabilities arising due to injuries or damages suffered by a third-party involving your bike. It can also provide coverage to you from the financial losses in the case of your bike being damaged because of natural or man-made calamities. The policy could also protect you from two-wheeler thefts. In a nutshell, a comprehensive two-wheeler insurance policy protects you and your bike from accidents, thefts and damages along with providing the statutory third-party cover.
Here, you must understand the difference between a comprehensive two-wheeler insurance and third-party insurance cover. While a third-party insurance for bike only protects you from third-party claims, a comprehensive policy provides you and your bike with a coverage against damages and thefts along with a personal accident cover for the rider in addition to the third-party coverage. You can also avail of several add-ons in the case of a comprehensive insurance policy. For instance, on Finserv MARKETS, you can consider an online insurance for two-wheelers with add-ons like 24X7 assistance, personal accident cover for the pillion rider and zero depreciation bike insurance cover.
You should also remember that while you can avail both single year and multi-year comprehensive insurance policies, the latter has an edge by providing benefits like protection from enhanced payment of premium due to annual cost revision cycle alongside the key benefit of No Claim Bonus.
Understanding No Claim Bonus (NCB): No Claim Bonus or NCB is a reward or discount offered by insurance companies for not making any claims in the preceding policy year. This is a reward/discount only on the own damage segment of the premium, and not for third-party claims. In case of traditional annual policies for insurance of bikes, you won't get the benefit of NCB. But in the case of multi-year policies for insurance of bikes, there will be an incremental increase in the NCB each year. For example, in the case of Bajaj Allianz Two-wheeler Insurance, available on Finserv Markets, the NCB starts with 20% for the first year, increases to 25% for the second year, then 35% for the third year, and 45% for the fourth year; up to a maximum of 50% for five consecutive years.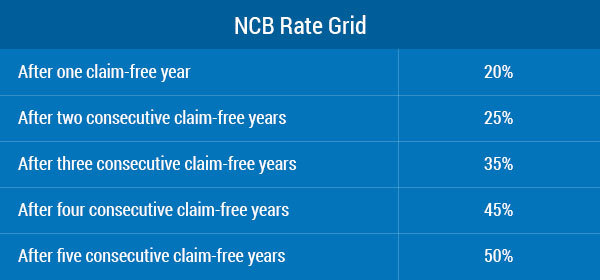 Source: The Economic Times
What's more, you can also transfer the NCB to a new vehicle in case of substitution of vehicle of the same class. This means even if you are purchasing a new vehicle, you can transfer your existing NCB, provided that the two-wheeler is of the same specifications or class.
NCB and its impact on bike insurance renewal: During bike insurance renewal, NCB can provide you with a key benefit in the form of discounts to the premium for own damage component. For example, suppose you had purchased a two-wheeler policy in 2018 for your new bike, and did not make any claims during the policy year. When the bike insurance policy comes up for renewal in 2019, you can claim a 20% discount on the premium for own damage component of the policy.
You are also allowed to claim NCB while switching to a different insurance company while bike insurance renewal. You need to provide the new insurer with last year's policy document which mentions the NCB that you are eligible for. On Finserv MARKETS, you can transfer up to 50% of your existing NCB.
To claim benefits of NCB during bike insurance renewal, you must make a cost-benefit analysis while making claims for damage of your bike. As NCB reverts to zero even in the case of a small claim, you can forego smaller claims for minor damages. This will help you with the discount on subsequent year's premium amount.
How to apply for online insurance for two wheelers?
If you want to avail insurance for bike, then you can easily apply for online insurance for two wheelers on Finserv MARKETS. Here are the steps involved:
Select your insurance for bike plan from the options of: comprehensive bike insurance or third-party insurance for bike.
Select the add-on covers
Fill in the application for and provide the details. Also upload the requisite documents online.
Choose the policy period and premium paying cycle.
Pay for the bike insurance online using your debit card, credit card, net banking or digital wallet.
Instantly receive a digital copy of your bike insurance.