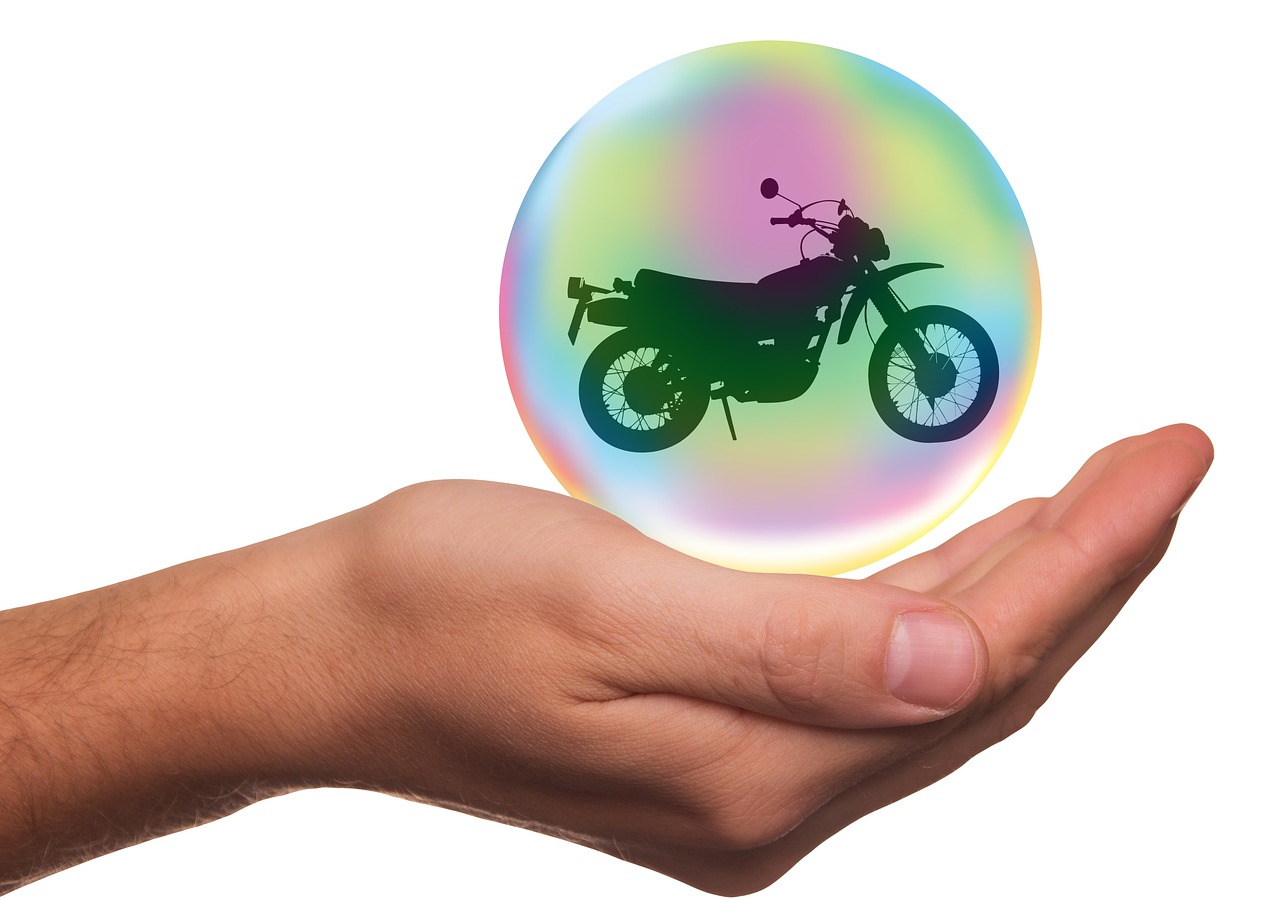 Two-wheeler insurance works as a protection for your bike. It is an optimal way of protecting your bike against the damage that occurs because of an unfortunate incident. Apart from repairing costs, the policy can also provide you with protection against any third-party liabilities which arise due to injuries caused by your bike to other vehicles or persons. You will have to make premium payments to the insurance company for a specific tenure for financial protection. Two important factors that affect the premium you pay towards the bike insurance policy are Insured Declared Value and No Claim Bonus.
Let's understand them in detail:
What is IDV or Insured Declared Value?
IDV or Insured Declared Value is the highest sum assured that you could get from your bike insurance policy if your two-wheeler is badly damaged or stolen. IDV is the current market value of the bike. If your bike has suffered a total loss, then IDV is the compensation that the company will provide you. The calculation of IDV is done by taking the manufacturer's selling price and deducting the depreciation cost. The cost of registration and the insurance policy is not included in the calculation of IDV. If you have added certain accessories to your bike separately, then the cost for those will be added to the IDV.
People often opt for a low IDV to get cheap bike insurance in India; however, this could be a drawback when it is time to file a claim for the loss or damage to your bike.
To make the calculation easy for you, a lot of insurance companies provide an IDV calculator online. This calculator is a tool which helps you determine the market value of the car. Some of the factors considered for the IDV calculation are your vehicle's age and its depreciation. When buying an online two-wheeler policy, the calculator can be of great help for comparing different plans.
With the age of the bike increasing, the IDV of the bike reduces. The formula for calculating the IDV of a two-wheeler is defined below:
Insured Declared Value = (manufacturer's selling price – depreciation value) + (cost of bike's accessories which are excluded from selling price – the accessory's depreciation value).
What is NCB or No Claim Bonus?
A No Claim Bonus is a discount feature on the premium amount that you get from the insurance company. This discount is provided to you if you have not filed for a claim. The No Claim Bonus can be accumulated over the years from the starting date of your policy. You will get to see the discount in effect when you renew your 2 wheeler insurance. The discount range provided through this feature is between 20 – 50%. This feature encourages the policyholders to drive safely. In a way, the insurance company gifts you with a discount as an incentive to drive safely.
The No Claim Bonus works on an annual basis. The discount is applied only on the own damage cover and is not for third-party liability insurance. The discount rate of the No Claim Bonus increases every year you don't file a claim. But it will turn to zero as soon as a single claim is made, regardless of how many years you restrained yourself from filing a claim.
| | |
| --- | --- |
| Consecutive years of not filing a single claim | No Claim Bonus % on the OD Premium |
| 1 | 20% |
| 2 | 25% |
| 3 | 35% |
| 4 | 45% |
| 5 | 50% |
| More than 5 years | 50% |
A major advantage of maintaining the NCB is that it is completely transferable. So, if you switch to a new insurance company, the NCB discount will be transferred with you to your new policy. For instance, if you have earned a discount of 35% and switch insurance companies, then your NCB discount will be transferred to your new insurer. For a transfer like this, you will need to follow specific terms and conditions, such as renewing your insurance policy before its expiry.
Tips to accumulate your No Claim Bonus:
If you have a bike insurance policy, you can earn a No Claim Bonus on it by not filing a claim during the policy year. While this does not mean that you always pay for the bike's damages, you can take care of some minor expenses instead of filing a claim.
Being a safe driver on the roads can be beneficial as your bike will always be safe from harm. That way, you won't have to file a claim during the year.
Sometimes, other vehicles can cause damage to your bike, which may be parked on the roadside, as a result of which, you may have to file a claim for the damages. But if you ensure to park your bike only in designated and safe parking zones, then you will be able to keep your bike free from harm and have a claim-free year!
Conclusion
Lastly, the Insured Declared Value and the No Claim Bonus play a vital role in deciding your bike's insurance premium. While the right IDV will help you cover the cost of a stolen or badly damaged bike, the benefits from the NCB will help you save money on your insurance premiums.