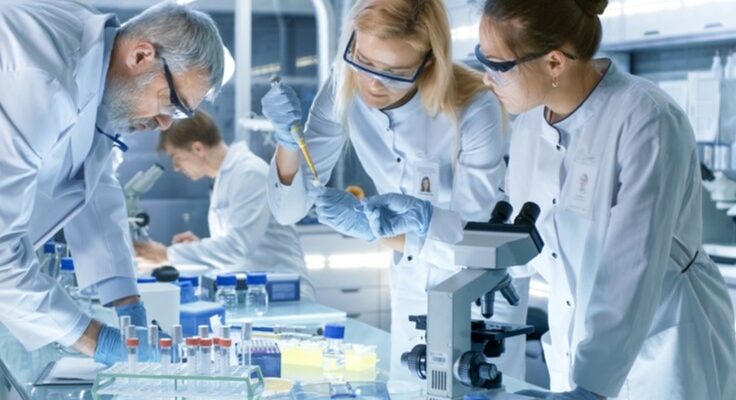 Things change, and there may come a time when you and your fellow researchers find that you have to change locations. Hopefully, the move is a positive one to better quarters, and not due to an emergency situation, which does sometimes happen in these turbulent times. Whatever the circumstances you face, moving all that equipment is a considerable undertaking.
Properly managing a complete lab relocation comes with a set of requirements other kinds of moves don't face. The best way to make it happen is to engage the help of professional laboratory relocation services who have all the know-how needed to make the process go smoothly and quickly, because time is always of the essence, especially where science is involved! Whether you and your team decide to hire assistance or go it alone, the following is a timeline to help you manage the transition.
Obtain the keys and access codes for the new laboratory.
Incinerate or otherwise destroy obsolete files, samples, and chemicals following the correct safety guidelines.
Take a tour of both your present facility and the new space to get a sense of the best way to make the transition.
Be sure to notify the post, vendors, customers, and any other essential entities that you are going to be relocating your operation.
Create a timeline for ceasing the current operation in preparation for the relocation.
Order the appropriate moving materials such as boxes, tape, foam peanuts, and tags to be delivered in advance of the packing process.
Pack equipment as early in advance as is feasible.
Commence labelling and tagging of all goods and equipment. This might sound simple, but accuracy and thoroughness is very important. Every piece needs to have a label unique to it that lists the lab's name, the order in which it is to be moved, and what part of the new space its destination is to ensure correct set-up.
Plan the route for key equipment, making sure to check the clearances of doors and height/weight restrictions.
Chemicals must be packed in the correct specialised containers.
The final item to go will be the freezers so they can run as long as possible then be quickly plugged in at their new home.
Take a careful tour of the lab you have vacated to check that all the items have been removed.