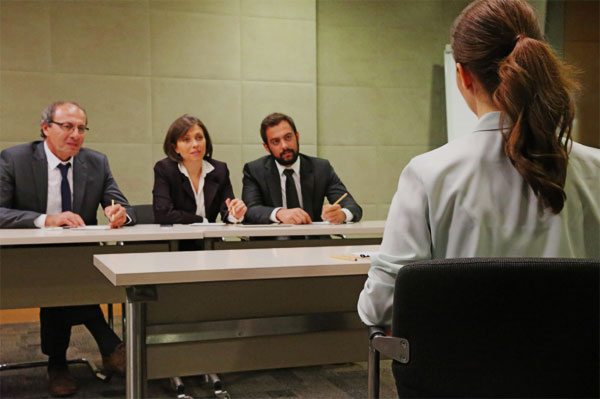 Having a talented, reliable team is crucial in running a smooth, successful business. You need to have employees who are consistently productive and performing to the best of their abilities. More importantly, you have to be sure that you can depend on your staff to continue carrying out their responsibilities and to take on new ones even if you are not around.
Because of these reasons, it is vital that you find and hire only the most qualified candidates for your establishment.
Unfortunately, getting the most competent and experienced people to join your team can be quite challenging today. With numerous other companies looking to hire only top talent, you will face stiff competition in your goal of employing only the most qualified workers.
However, even if you face fierce competition, there are ways for you to get the interest of the most talented job seekers. A trusted provider of recruitment services in Dubai shares some useful tips below.
1.    Work with a job consultancy firm
If you want access to only the most qualified candidates in the soonest time possible, engage the services of a recruitment agency.
The best recruitment firms have a pool of pre-screened job seekers. Because of this, you will be sent applicants who already meet your requirements. As a result, you won't have to screen and shortlist the candidates yourself since they have already gone through the stage previously.
In case you want to look at more applicants, your recruitment partner can do this for you as well. They will advertise your job openings, screen all candidates, and send you the most qualified ones for interviews. This way, you get to skip several time-consuming and costly steps yet still have a high chance of hiring the most suitable job seekers.
2.    Create detailed and interesting job posts
When promoting your job openings, start by making a job post that has all the information applicants would want to know about. Make sure it has all vital details such as the educational qualification, years of experience, and skills you require.
Your job post should also include other crucial information, such as the job responsibilities, working hours, salary range, and location. Try to be as specific as possible since this will help you eliminate applicants who are not a good fit.
However, make your post interesting and engaging as well. An easy way of doing this is to highlight the benefits and perks you offer. Ensure they are written in a way that will grab the attention of applicants.
3.    Utilize different recruitment channels
To attract top talent, do not limit your job ads to only a few recruitment channels. Make sure you promote your vacancy on several platforms, especially the more popular ones so that you can tap both active and passive talent.
This means actively promoting your opening on different job posting sites. Do the same in trusted career and professional networking platforms.
Use social media for advertising your job openings as well. You can promote your post for free on LinkedIn, Facebook, Twitter, and other sites. Consider investing in a paid ad if you want more people to see it.
4.    Make the application process applicant-friendly
Nothing drives job seekers away faster than a time-consuming application process.
If you require applicants to fill out a lengthy application form, then upload their resume and other documents, you run the risk of driving away many of them. They will find the process repetitive and a waste of time.
To encourage candidates to apply for your job opening, make your application as simple as possible. Your form should only require applicants to provide information that you need and will use to decide if you want to move forward with them or not.
Additionally, make sure that the whole application process only takes five to ten minutes to complete. If not, you will have to tweak it a bit.
5.    Improve your website
Finally, you want job seekers to be interested in your company and excited about joining your team. One way to do this is to have an excellent website.
When applicants learn about your job ad, they will likely check your website to know more about your company. To encourage these candidates to proceed to the next stages of the application, make sure your site is eye-catching, informative, and impressive.
If you think your website is a bit outdated, update and improve it now. Add more attention-grabbing content, such as explainer videos and blog posts. Make sure the online job application process is current or simplified as well.
Additionally, ensure your job postings are highlighted, too. Make sure they are detailed, enticing, and engaging to get candidates excited to join your company.
Getting the most qualified candidates to join your team will require some work and investment. However, your efforts will be rewarded when you hire top talent since you will have more employees to help you reach your business goals.
AUTHOR BIO
David Mackenzie, a recruitment professional with over 20 years' experience in the field and a record of entrepreneurial accomplishment, is Managing Director and Head of HR at Mackenzie Jones. As the Group MD, David is responsible for the overall direction of the Mackenzie Jones Group, including Mackenzie Jones, MumsAtWork, MENA Solutions, Simply Digital and ThinkTech.